Located at the intersection of Huancheng Road and Ganggang Avenue in Nancheng City, Dongguan City, there is a modern science and technology park rising from the ground and facing Shum Yip Oujing City. That's right, this is where the new headquarters of Dongguan World Precision Manufacture Co., Ltd. Intelligent Equipment Industry Center is under construction.
The total investment is more than 300 million yuan, covering an area of more than 30 acres and a total construction area of 110,000 square meters. Under the magnificent appearance, there is the determination and confidence of World Precision to be firm and ready to go. After the completion of the park, all kinds of welfare facilities will be complete, and the total green area will reach 35%, which will also be the career development and struggle of World Precision.

The main building of the park consists of three R&D buildings and basements. At present, the main structure of the basement has been completed, and the construction of the main structure of each R&D building is in full swing. It is expected to be delivered and fully put into use by the end of 2022.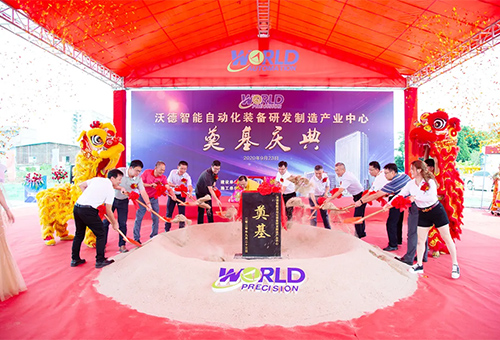 Since the foundation stone was laid on September 23, 2020, World Precision new headquarters construction project has received close attention from all walks of life. It is believed that after the completion of the project, World Precision will be updated and prosperous in terms of company image, R&D strength, talent introduction and customer service, and officially enter the ranks of internationally renowned brands.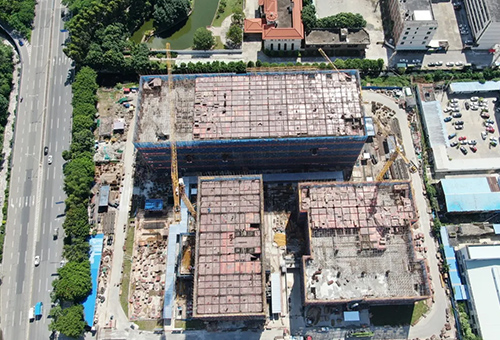 Dongguan World Precision Manufacture Co., Ltd. was established in 2003 and is headquartered in Wanjiang District, Dongguan City, Guangdong Province. It now has more than 2,500 employees, including more than 700 R&D personnel. World Precision is a large-scale manufacturing high-tech enterprise specializing in non-standard automation system integration, intelligent equipment manufacturing, and precision machinery components processing. The company integrates R&D, manufacturing, assembly and after-sales service. Its product business involves machinery manufacturing, automation, automobiles, 3C electronics, medical food, semiconductors, new energy and other fields. The company has various imported precision machining equipment and testing instruments. It has successively established physical factories in Dongguan, Wuxi, Hong Kong, Shenzhen, Shanghai, Suzhou, the United States and other countries and regions.